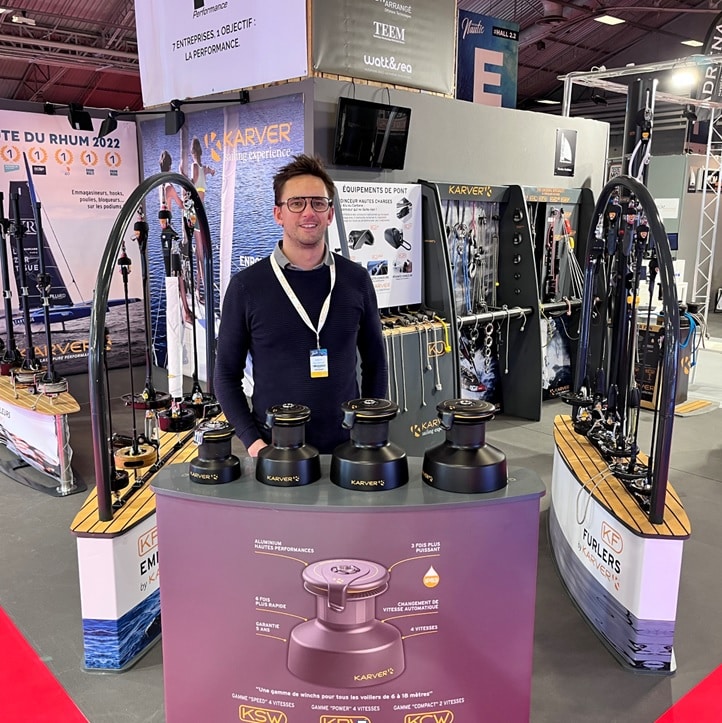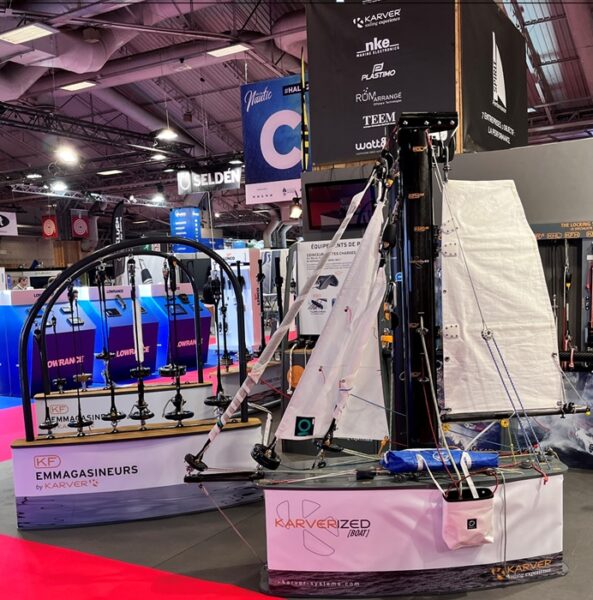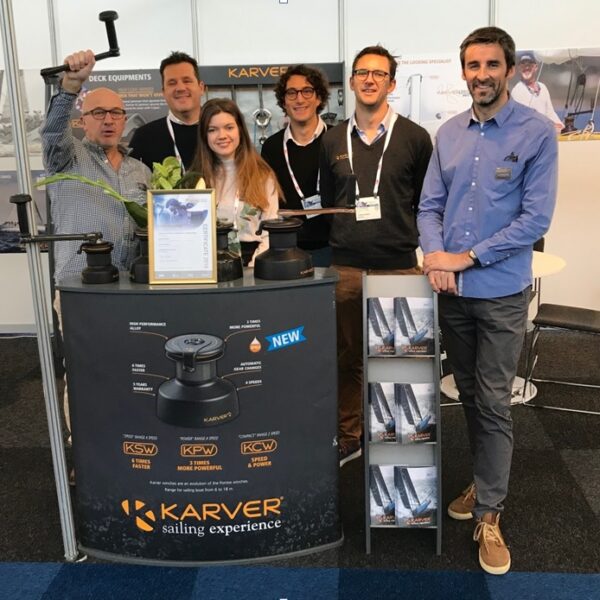 6 good reasons to come and see us at a boat show this year
6 good reasons to come and see us in Paris, Dusseldorf or La Grande Motte in the coming months*.
1- The reefing furler by Karver.
We join the very exclusive club of reefing furler manufacturers. This equipment is now on every sailboat and we offer a disruptive Karverized version : A full options reefing furler, eco-designed, robust, easy to install and to use for a competitive price. 
We are not sure to be very objective but we think that in addition, it is particularly beautiful…and even without its "wooden veneer" option ». So come and make up your own mind.
2- Karver is leading the way.
The problem when you have a sustained pace of innovation is that you forget the previous one in favor of the most recent ! This is therefore an opportunity to remind you that we have been offering our new range of KF V3 furlers for several months now.
The KF V3 furler is easy to recognize, it is the only one with a continuous line wheel in carbon or linen fibers. The strengths and innovations of this furler are very numerous and well worth a look.
Also look at the prices. You will probably be surprised to find that the best furler on the market is at your fingertips.
3- Karver. An atypical deck & mast hardware company.
If you don't know much about Karver-Systems, you have to understand that we are an atypical deck equipment supplier. We are known to be close to racing teams but we are also a real specialist in technical and clever solutions for everyone. Whatever your navigation program and your expectations, we have products that will surprise you.
Some examples : KJH handle, KRO open rings, KJ 3-jaw jammers, KJSK staysail kit, KW 4-speed winches, KWH carbon handles, etc…
4- Karver. A partner for winning.
Do you race? Want to be faster than the others ? Do you think it's not just new sails that make the difference ? We have some great suggestions to help you get on the podium…or stay there.
5- Tired of forcing?
Are you sailing with your family and are you tired of constantly forcing on each operation? Without knowing it, you have something in common with the greatest offshore racing skippers : physical energy is a precious good and there is no point to tire oneself unnecessarily.
Before moving on to electric winches or motorboating, come see us and let's talk about it.
6- Internet is great. Meet in real is better.
You may not know it, but some boat shows are in danger. The development of the Internet, recent health tensions and the significant cost they represent for nautical companies are factors favoring their disappearance. It is less important than many topics of the moment and we will be able to find alternatives to meet but if you are attached to this type of event, do not postpone your visit to next year.
For us, each show is a unique moment to stay connected to our end customers. We learn a lot from your experiences, your expressed needs and your vision of things. You have much more to tell us than you might imagine.
So see you soon.
*The Karver team exhibits "live" in Amsterdam during the Mets trade show, then in Paris at the Nautic then in Dusseldorf at the Boot and finally at La Grande Motte during the international multihull show. Our distributors and resellers also exhibit on our behalf. This is the case for example for the shows in Annapolis, Genoa, Southampton or Sydney.