DNA of KARVER Systems in the deck equipment is in four words : innovation, performance, design, service.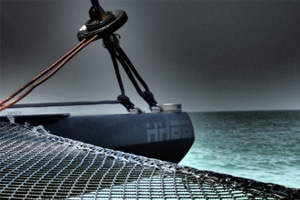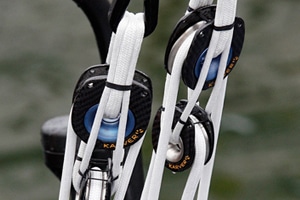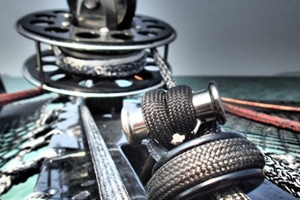 Since our creation in 2004, we have always devoted a very important part of our time and our profits to the research and development of our products. In close collaboration with the racing teams involved in the America's Cup, the Vendée Globe but also extraordinary Ultims, we have acquired our letters of nobility with furlers and their integrated halyard hook system. Very quickly the first round block appeared, then the high load jammer, followed those last years by the mast equipment and 4-speed winches.
Lighter, more compact, more resistant, less friction, less maintenance, more practical … KARVER deck equipment applies to all our customers because everyone finds their interest : weight and friction are of interest to racers and boaters for different reasons. Some are looking for saving weight and a low coefficient of friction to go faster when others are satisfied with the level of comfort while taking advantage of the potential gains in speed.
And the planet in all of this ? Since 2005, KARVER Systems has been committed to an eco-responsible approach with the implementation of a carbon footprint and the replacement of materials from the petrochemical industry by the use of bio-sourced material. Since 2021, Karver has been part of the "Coqs Verts" / Green Roosters community: a group of business leaders concerned about their environmental impact.
Customer service is not left out because we start from the simple and obvious observation : without client, we are nothing. We are organizing ourselves so that our greatest reward is your loyalty : availability, listening, advice, constant quality, fast response times for a response adapted to the simplest questions to the most complex.
KARVER Systems is therefore today able to provide you an answer for all of your deck equipment needs. Whether you are an offshore rider, boater or super yacht captain, contact us, You will understand ! !