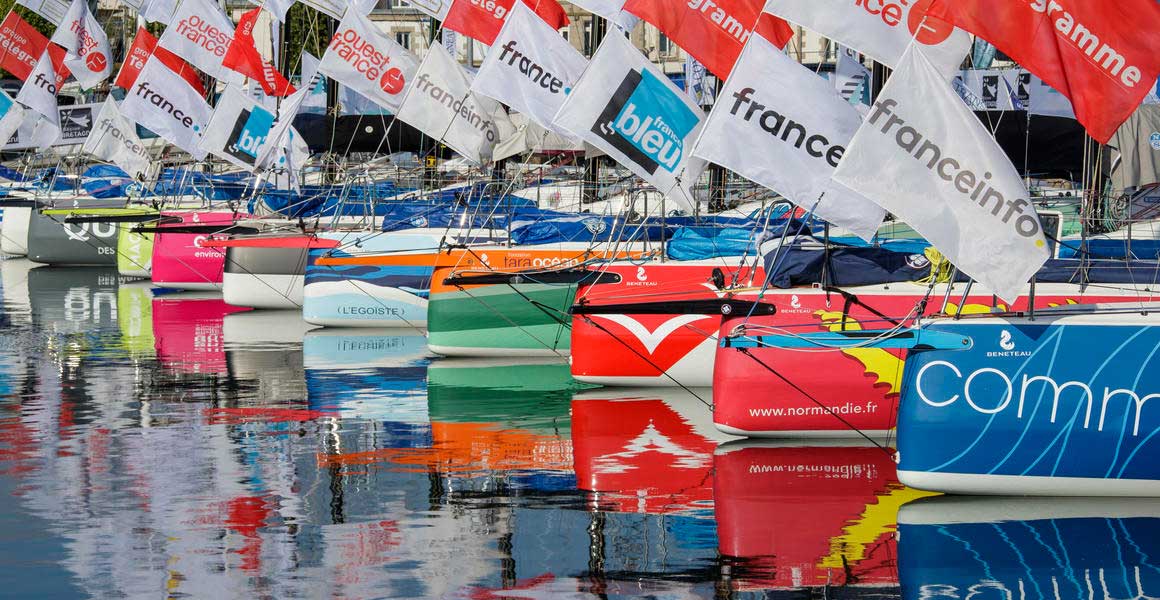 Our Design Office on the "Transat en Double"
Guillaume Pirouelle, a Design Office Karver employee, embarks for the Transat en Double (former AG2R) at Alexis Loison side on a Figaro 3
An INSA engineer and member of the Karver Design Office, Guillaume was recently selected to take over from Alexis Loison as skipper of the Normandy Region. On Wednesday May 12, 2021, the 18 duos will set off from Concarneau (Brittany / France) to set sail for St Barth. The Double Transat is the first transatlantic since the launch of the Figaro 3.
Guillaume Pirouelle, an engineer in the race
What could be better than an offshore race of over 3,800 nautical miles across the Atlantic Ocean to test our latest KFR3.0 furler, a clever mix of carbon and Kevlar developed by our Design Office. This furler is equipped with our brand new low friction sheave door which reduces the friction of the line when leaving the furler.
This is Guillaume's first transatlantic race and the entire Karver team is by his side to follow him in this superb new adventure.
The double-handed transatlantic study office, a profitable experience for all
A transatlantic is a unique chance to see for yourself the consequences of the repeated efforts in presence, the wearing, the effects of the fatigue of crew and equipment. Guillaume is far from a novice but we are sure that these 2 to 3 weeks of navigation will have an impact on his future product designs. Having several seafarers within the company is a real opportunity that is beneficial to everyone and especially to the end user.
Follow them !
Alexis and Guillaume's results are promising and of course we hope they will finish on the podium. However, there is no shortage of very good skippers on this edition and we wish all the crews good luck.
During the prologue in Concarneau on Sunday May 9, our 2 skippers marked their territory by finishing second… Congratulations!
Follow the race on the Transat en Double website. The race will surely be exciting.