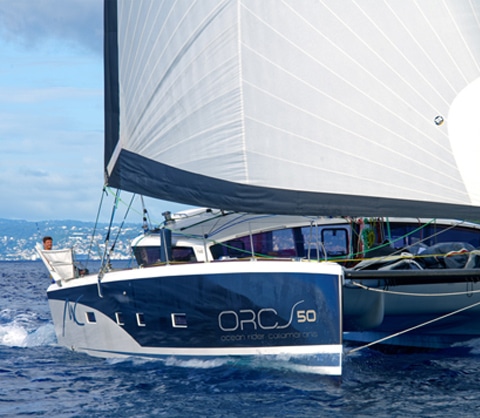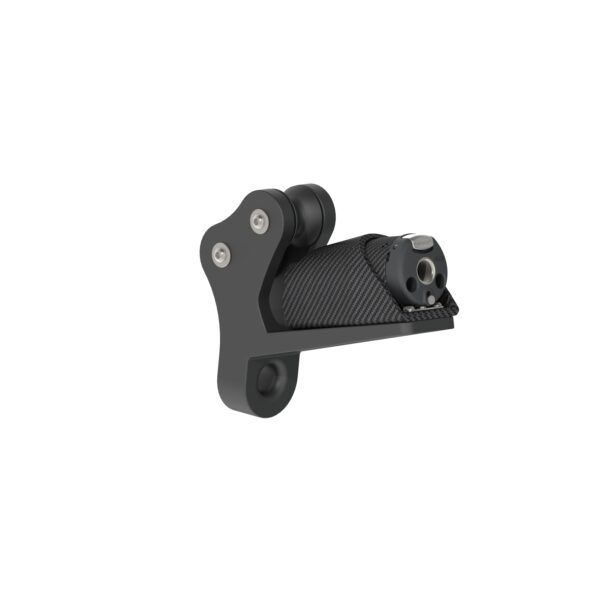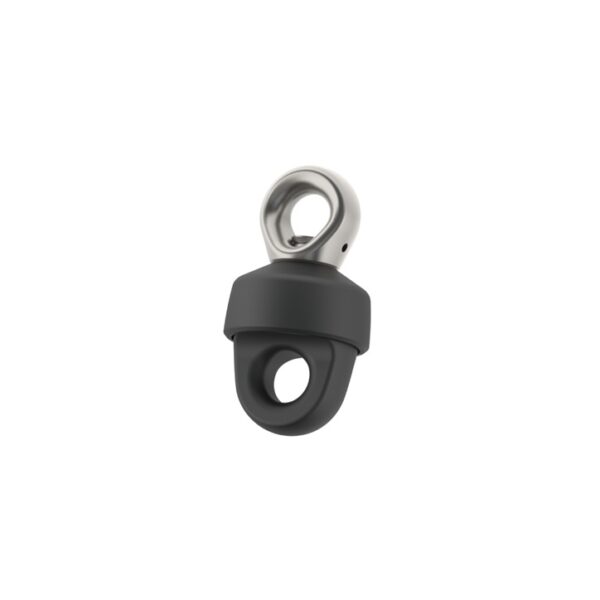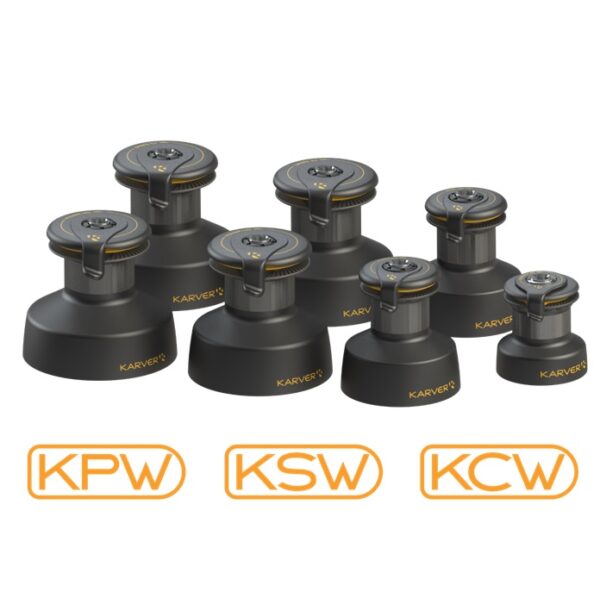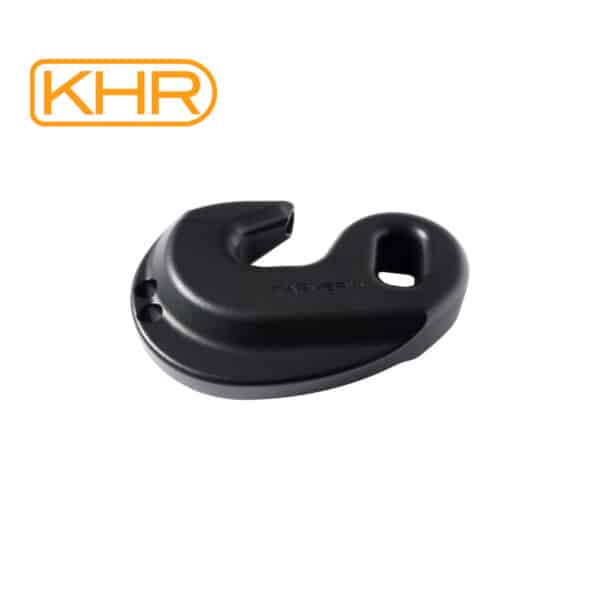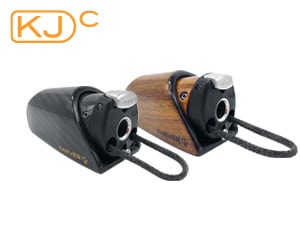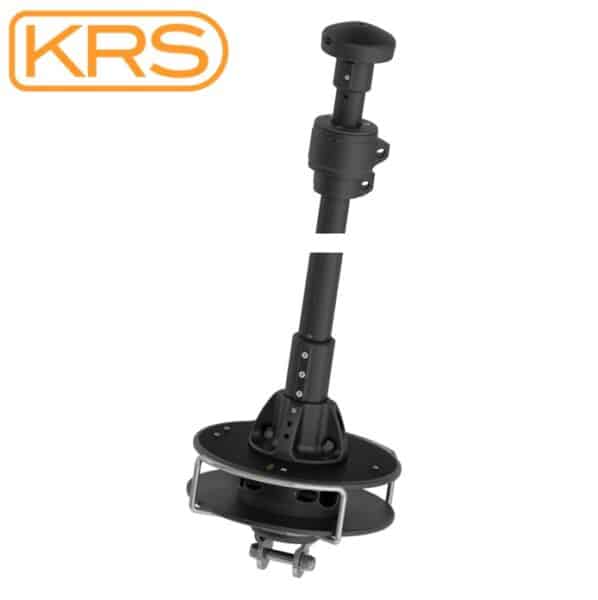 8 recurring technical problems on catamarans that Karver can help you solve
If you sail aboard a sailing catamaran on a regular basis, you have most certainly met all or part of the problems related to the deck equipment that we are going to list now.
Everyone knows it, the absence of heel of the catamarans does not make it possible to be naturally alerted that it is time to reduce the sails. Consequences: the efforts in the rigging are significant and suitable deck equipment request suited loads. Multihulls habitability and comfort also make them very popular for long trips. Intensive use is an important additional factor that puts strain on the various equipment on board, deck equipment included.

1- My reef lines are breaking

On a multihull, it is not uncommon to spend more time with one reef in the mainsail than with the full mainsail. The reefing line is very stressed and if you don't take the trouble to move the wear points, it will eventually break.
Karver Solution

: Replace traditional reefing lines with KHR reefing hooks. If there is a hook to install on board, this is the one to choose. The use of a lock makes it possible to eliminate the high load jammers and to use a basic rope of smaller diameter, no more reef line length to manage. If the choice of the KHR is made at the early design of the boat, its use also becomes a budgetary saving. KHR video.

 
2- My halyards are slipping in the jammers. Covers wear out quickly.

If you meet this problem, the jammer is not suitable. That doesn't mean it's a bad product though. The loads are just too high, and the jammer does not have the capacity to handle this load. This is what leads some shipyards to use a 2:1 sheaved halyard to divide the forces or to use halyards with larger diameters or better quality.
Karver solution:

we have designed a KJ 3-jaw high load jammer (which has won several innovation awards) with a conical shape. The design of these jaws makes it possible to hold the rope over 360° without flattening it and over a large surface. Thanks to the use of the conical shape, the more it pulls, the more it holds! 3 other major advantages to this market benchmark: 1) The KJ can be controlled remotely. 2) The entire cone separates from its support without tools for quick and easy cleaning. 3) Several shipyards integrate the cone directly into the deck, the mast, the boom, etc. to clear the deck or get closer to the element to be checked and reduce the stretch of the ropes. KJ video.

 
3- I can't find satisfactory solutions for the use of a staysail.

Several brands have chosen to have a staysail permanently in position, but this means accepting the inconvenience caused when you want to tack or gybe, the presence of weights permanently in the upper parts of the boat and the obstruction of the deck plan.
Karver solution:

Although we are able to offer a staysail furler (KRS), we advocate the use of a removable staysail on a textile forestay and on a flying furler (KF). This solution is 8 to 10 times lighter than a conventional headsail reefing furler. Installation is simple. The sail is rolled up and can stay in position for several days if necessary. If you already have a furler on board for your gennaker or any other sail, it is usually possible to use it and will allow you to furl/unfurl your sail safely from the cockpit. If it is quite possible to use a halyard to obtain sufficient tension, we recommend the use of a lock (KMH: internal or KFH: external). The lock avoids the use of a high-load halyard jammer, a top-of-the-range halyard and above all makes it possible to eliminate the elasticity of the halyard which results in a slack luff (sag or luff sag) and a sail not very efficient when slacking. In addition, it is also possible to use our KJSK staysail tensioning kit. This is a product that incorporates the high load jammer, the sheaves for the 3:1 purchase and the deck attachment system. When the staysail no longer has its place on deck, it is stowed with its purchase and jammer. The deck is completely clear.

 
4- I have to climb up to the halyard point of my mainsail to disconnect and store my square top batten in its lazzy bag.

A large proportion of catamarans are fitted with a square-headed mainsail in order to increase the sail area in light winds in order to avoid the use of engines as much as possible. The geometry of square-headed mainsails does not allow them to be easily stored in a lazzy bag. In many cases, you must climb up to the top batten and disconnect it manually.
Karver solution:

we have designed a gaff lock (KGL) which can be adapted to many headboard cars models (Harken, Antal, Z, …). It is a simple and reliable system fitted with a 2:1 halyard sheave. The easiest way is to watch the video to understand how it works. Gaff lock video.

 
5- My genoa headsail furler gets damaged quickly and/or is hard to use.

A catamaran is naturally less rigid than a monohull and the reefing furlers are therefore subject to more stress. In addition, the course of the furling line is more complex with sometimes large angles which bring a lot of friction.
Karver solution:

Use our new KRS headsail reefing furler and its very low friction furling line blocks. The KRS headsail reefing furler has been (eco)designed to be tougher than our competitors. Drums are wider to reduce the efforts during furling. Blocks for the passage of the line are real bearing blocks which reduce friction. Finally, it is a full options headsail reefing furler with black anodized elliptical profiles.

 
6- The maneuvers friction is tough.

At a time when many shipyards are talking about "easy sailing" and imagining sophisticated systems to automate, motorize or electrify our operations, we recommend taking particular care to eliminate friction. Each return angle of a halyard, a sheet, a sheave is a potential source of friction.
Karver Solution:

Replace the basic sheaves (no bearing or friction bearing) with ball bearings sheaves. Using our KDS sheaves, KBO or KBR blocks is a good start. Use our KSO fairlead organizers instead? Align the furling lines using our KRO open rings. Run furling lines with our KBS stanchion blocks. For units up to 45 to 50 feet, the use of our KPW winches makes it possible to divide the effort by 3. This attention to every detail will allow you to avoid the use of electric winches and find pleasure in operating. KPW winch video.

 
7- My dinghy is hard to pull up on davits.

If you are unable to use the sheet winches to raise your dinghy, it is likely that you will need to use winches dedicated to the davits. These winches are often sized in relation to the low load to be lifted and require a lot of effort.
Karver solution:

Replace all size 16 to 40 winches with our KCW45. The Compact KCW45 has the dimensions of a size 20 winch but the power of a size 45. For larger units, using a KPW winch makes it even more relevant. The KPW is also amazing for pulling up daggerboards effortlessly. KCW winch video.

 
8- My halyards twist

Given the sail surfaces and workloads, the halyards are often 2:1 and sometimes even 3:1. 3 disadvantages to this practice: 1) You take 2 or 3 times longer to hoist the sail. 2) Once hoisted, you end up with a big pile of rope that you must wrap and store. 3) The halyards sometimes twist to the point of blocking the sails at the masthead.
Karver Solutions:

Our best advice is to go back to simple halyards (1:1) probably a little more technical and more expensive with our KJ jammers or to use locks when possible. Another solution if you are attached to the use of halyards: install one of our small eye-eye swivels at the mast head.

———————-
We could complete the list with solutions to less frequent or less important problems. Contact us and share your issues. We are always very happy to be able to provide solutions. Come and meet us in our agencies in Honfleur (head office) or Lorient (sales department / showroom) or at boat shows.

Article written by Tanguy de Larminat. Tanguy is the managing director of Karver. It is also a specialist in cruising multihulls. He is a professional sailing instructor and skipper. He has several transatlantic crossings in catamarans to his credit and managed Catana's customer service (deliveries & after-sales service) for 4 years as well as a refit yard for 12 years in the south of France.