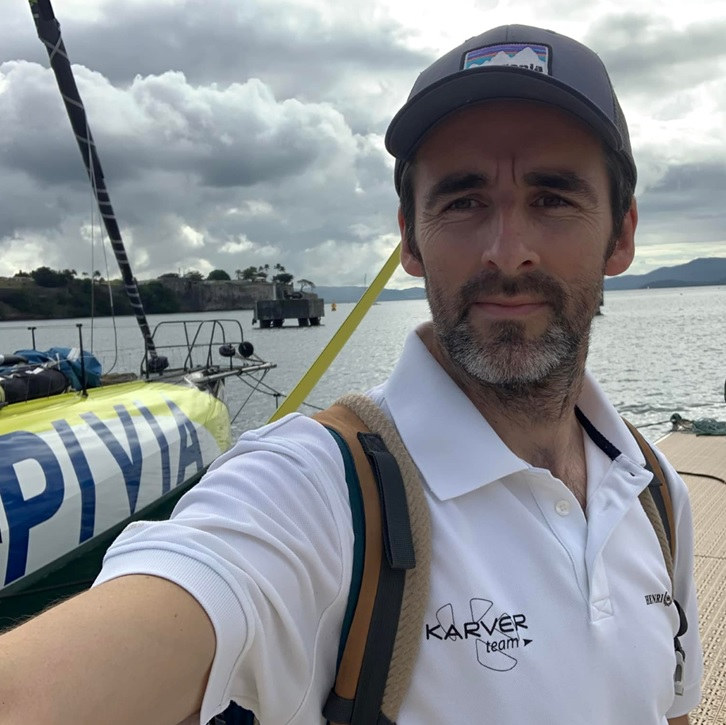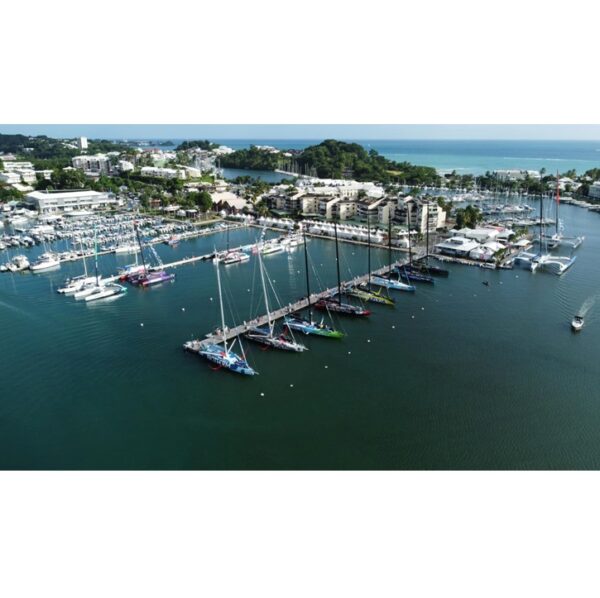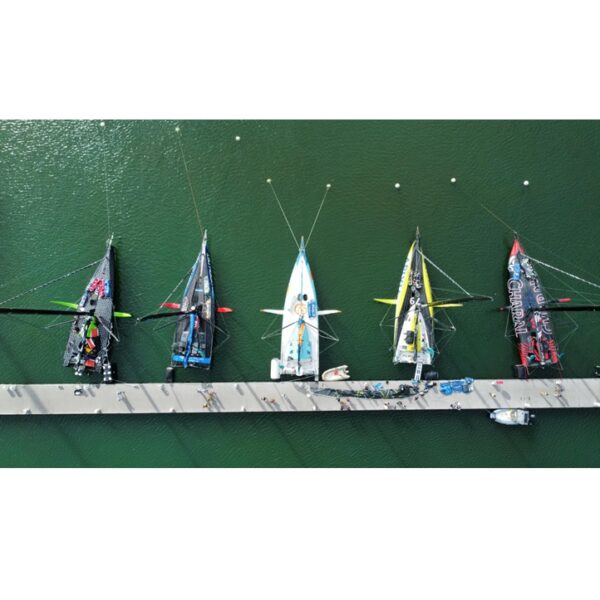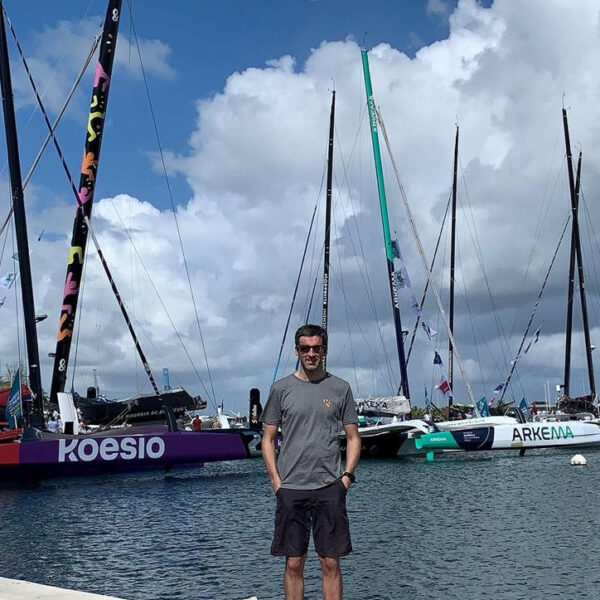 The Route du Rhum 2022 viewed by JP from Karver
Jean Philippe Connan has been working at Karver's Design Office for over 16 years. He is also the Honfleur site manager and our Deputy Managing Director.
JP FROM KARVER…
Finally and above all, he is one of the privileged contacts of the racing teams and it is often him who is on the finish lines of the major races : Transat Jacques Vabres, Route du Rhum, Vendée Globe, Volvo Ocean Race… From Guadeloupe where he is welcoming the competitors of the 2022 Route du Rhum, he shares these special moments with us :

First intervention in Saint Barth for Marc Guillemot
« December 2011 : Marc Guillemot has a small technical problem at the finish of the Transat Jacques Vabre. He doesn't have his whole team, and isn't sure how to do the repair properly. No choice. Action reaction : we have to go. Such is our responsiveness at Karver. Direction Costa Rica, but finally it will be St Barth, the boat goes up to the island of Johnny for the departure of the B2B. This is the first time that Karver has made this type of trip for an after-sales service, and the first time for me to our dear West Indies !
The change of scenery is of course total, but the acclimatization is rapid. The repair is carried out in record time. It's a success, Marco is ready to set off again for the return Transat.
I then have 5 days left to spend on the island, the opportunity to spend time with the various teams in the race.
A time conducive to human exchanges…
I then discover a completely different atmosphere there than the one of the start, the competitors are no longer stressed or in their bubble, but relaxed and relieved, it is also an opportunity to debrief on the spot, and to have their return from experience to improve our systems. Geographical remoteness creates closeness with the members of the different teams, time to get to know each other, create affinities and no longer simply be "JP du BE de Karver »
……which benefits everyone
It is therefore since that day that Karver participates in all race arrivals (and departures as well of course !). I'm lucky to be able to get out of the winter in mainland France, even if it's still mild in Normandy, to reunite with this offshore racing family that I feel like I'm part of. What happiness also to be recognized by these famous skippers who smile at you as soon as you arrive at the hulk after several days or weeks of sailing, despite their features marked by salt and fatigue, hands swollen by humidity, and other irritations.
Route du Rhum 2022
Again this year, for this Route du Rhum, the pleasure was once again the same. This race was of unprecedented intensity and for all classes, worthy of a solo Figaro, and it is by looking at the podiums that we understand why !
It's Friday November 25, 2022, I'm flying back, I wouldn't have seen all the competitors in this record edition, but I would have once again filled up with arguments, which make me love my job.