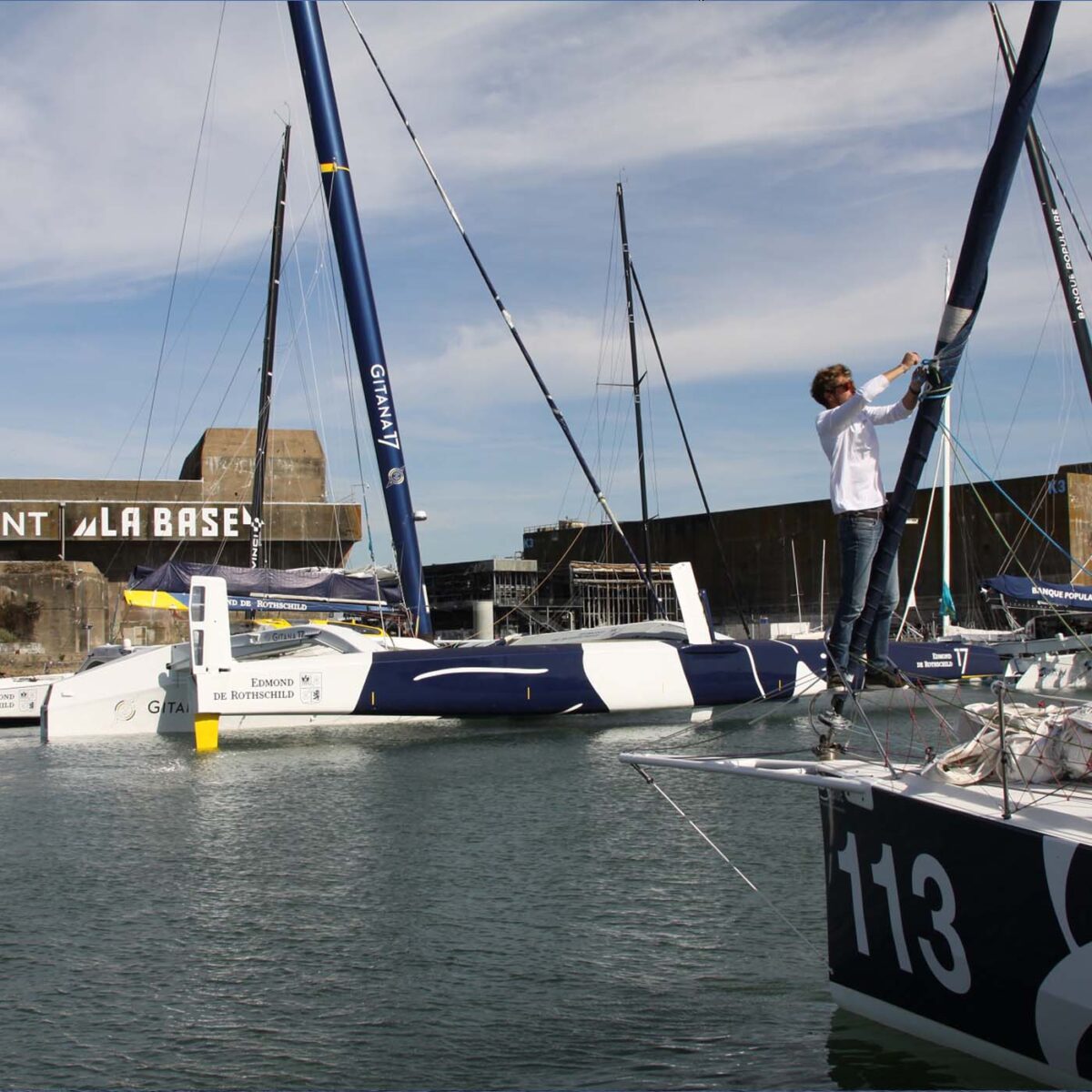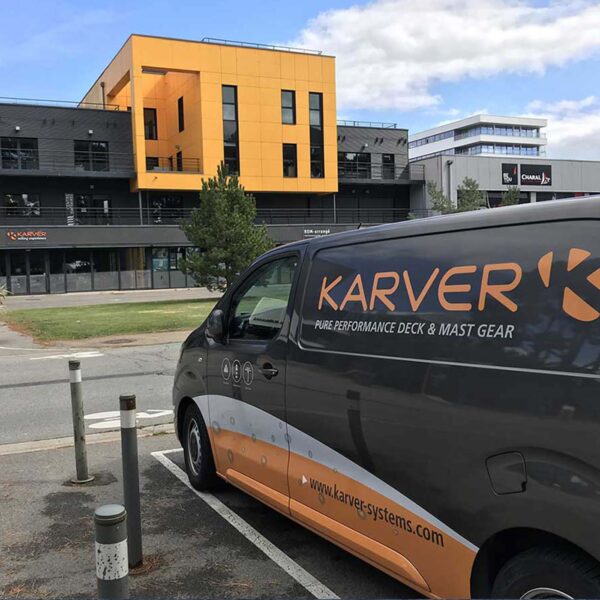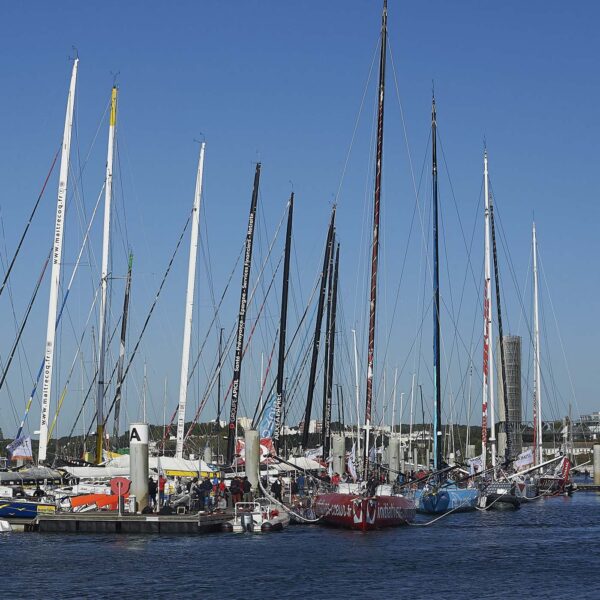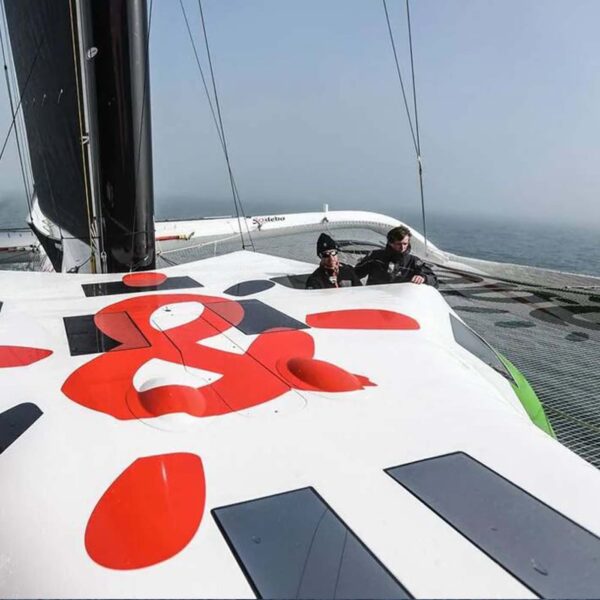 Karver and Lorient – Love at first sight in the Sailing Valley
If traditions, and sometimes history, often put Normans and Bretons in opposition, at Karver, in terms of strategy such as deck plan or fittings, efficiency takes precedence above all. So if the cradle of the brand remains of course in Honfleur, since 2019 Karver is also present in Lorient.
In the heart of the Sailing Valley, surrounded by the greatest offshore racing teams that inspired its creation, Karver immediately melted into its new environment. We wonder how we did before, so the team and the office are now part of the landscape. Back to the reasons and implications of what seems obvious today.
According to Talleyrand's famous aphorism, "If it goes without saying it, it will go even better by saying it. ». So Karver warmly thanks Renaud Bañuls, naval architect, among others, of the Ultim Sodebo, for having put words to the obvious. Indeed, on Thomas Coville's fantastic flying trimaran, they had to find the solution on their own so that a KBR carbon-titanium block responds perfectly to a very specific use. Tanguy de Larminat is then surprised not to have been called, the solution would have been found immediately. « Of course I would have stopped by to discuss it with you if you had had an office in Lorient" replies Renaud Bañuls innocently. The seed is sown and immediately germinates in the brain of Karver's CEO. From October 2019, part of the team moves into the offices both modern, friendly and perfectly equipped in the Celtic Submarine building, a stone's throw from THE BASE.
Response time : 2 minutes on an electric scooter !
Recalling the importance of location for a business may seem like a truism. But the whole Karver team can testify to it, being present in Lorient is a real performance booster, because the virtuous circle got under way very quickly. Proximity brings reactivity, exchange, new ideas. Between "neighbors" it is easier to explain a function, show a use, recall an interview, solve the slightest problem without delay. When 75% of Karver's race customers are within a 150 km radius, travel times are reduced, so the oilskin never leaves the trunk of the car, ready for boarding. Even Les Sables d'Olonne or La Rochelle, other offshore racing strongholds, have come closer together. But of course, the must-have company vehicle is the Karver badged electric scooter. Battery always fully charged, it is ready to melt in 2 minutes on the Lorient pontoons, with in the backpack, a part drawn from the stock always more provided on the way out, and possibly another on the way back for an express repair in the Karver workshop.
Karver office: the place to be!
Equally important, human enthusiasm is also present on a daily basis, within the team as well as with customers. Skippers, preparers, engineers, team managers have understood this well, technically you would have to be crazy to go further to find the best on site. « Not a day goes by without a customer stopping by the office," says Aloïs Kerduel, Karver's France Sales Manager. An early supporter of this Breton establishment. He had even planned everything well in advance : business plan and action plan from 2017. We have to admit that this inveterate sailor was right. Not only is Lorient's central position at the heart of the world's offshore racing center of excellence a fantastic business agitator, but it also facilitates relations with specialized shipyards such as neighboring Marsaudon Composites and its famous TS catamarans that have become ORCs. But it is also JPK, Pogo Structures or Multiplast to name but a few who find all the answers to their questions at the Lorient office.
Lorient and Brittany win you over…
Although Guillaume Pirouelle, the in-house skipper, still regularly visits the Honfleur Design Office, he has taken up residence in Lorient. It's so much closer to the training center of Port La Forêt and its Figaro 3… Region of Normandy ! But what is true for the team in place, is also true for the one of tomorrow. Southern Brittany is a pool of talent in which Karver does not fail to recruit new employees. Thus, Cédric who, although in charge of the European market, is also enthusiastic about the strategic positioning of Lorient. Because if professionally it goes without saying, the quality of life offered by South Brittany is also a strong asset. Being able to share one's passions for water sports, meeting up at shows, in restaurants, on surf or kite spots, of course contributes to everyone's well-being and, ultimately, to everyone's performance.
Shared enthusiasm
Thomas Coville does not say anything else at the microphone of Pierre-Yves Lautrou (Tip & Shaft), in the podcast Into The Wind : « In Lorient, from the Mini-transat to the Class40, to the Multi50, to the Imoca, to the Figaros, to the Ultims on the same pontoon, it's amazing the level, the homogeneity of what happens here. It's extraordinary. I'm so excited to experience this ! ». An enthusiasm shared every day within the Karver office where no one, known skipper, highly qualified crews or anonymous yachtsman, now does not hesitate to stop by. Whether they are looking for an explanation of the manipulation of a locks, the latest innovation in jammers, of a demonstration on a winch, they always find someone to inform them. By being present on a daily basis and as close as possible to the skippers, Karver reinforces the understanding that the French sailing actors have of the equipment marked with the famous orange K. Confidence being an essential fuel for performance, Karver's presence in Lorient is, two years later, more obvious than ever.