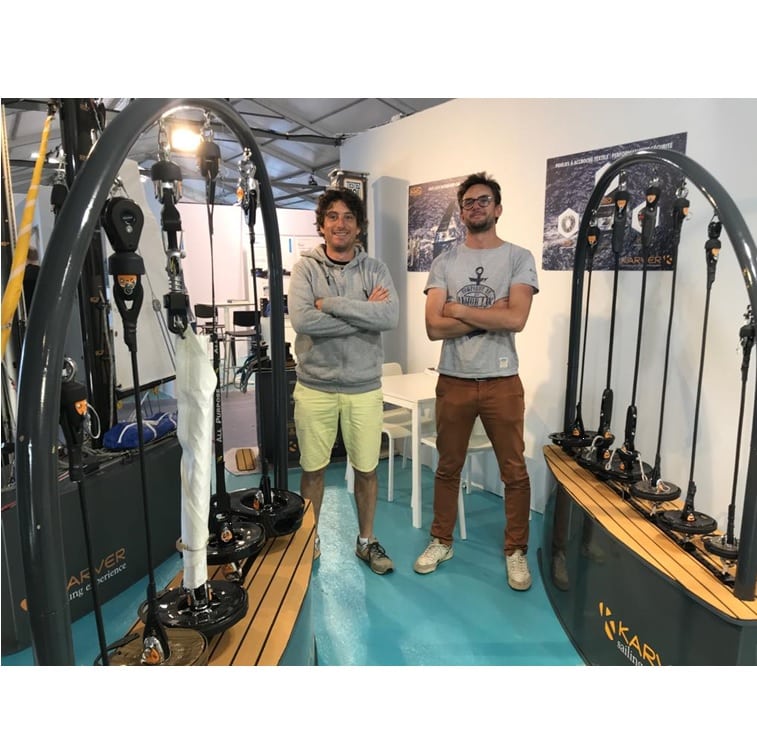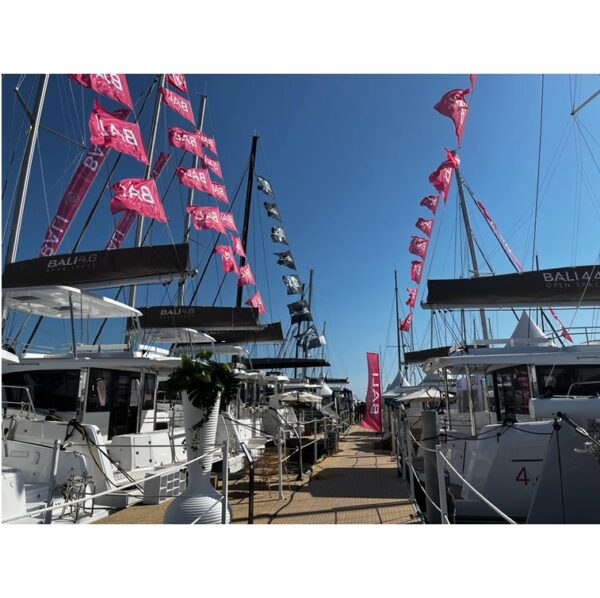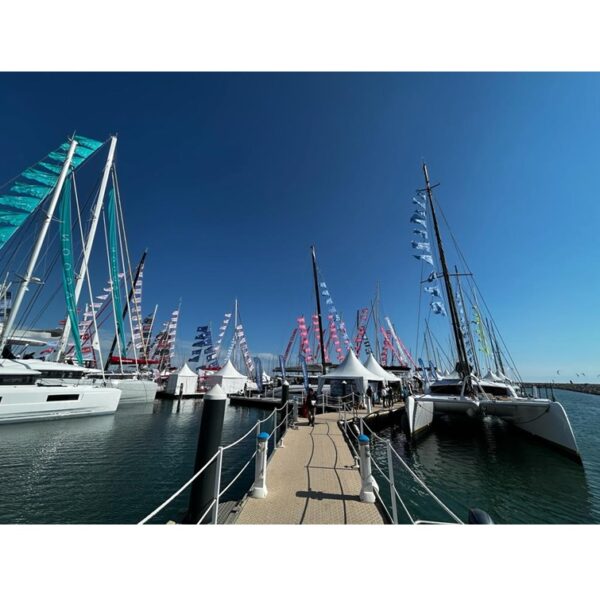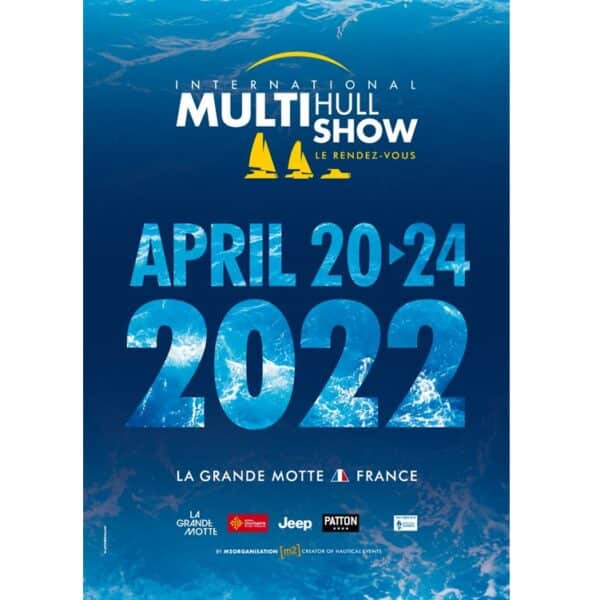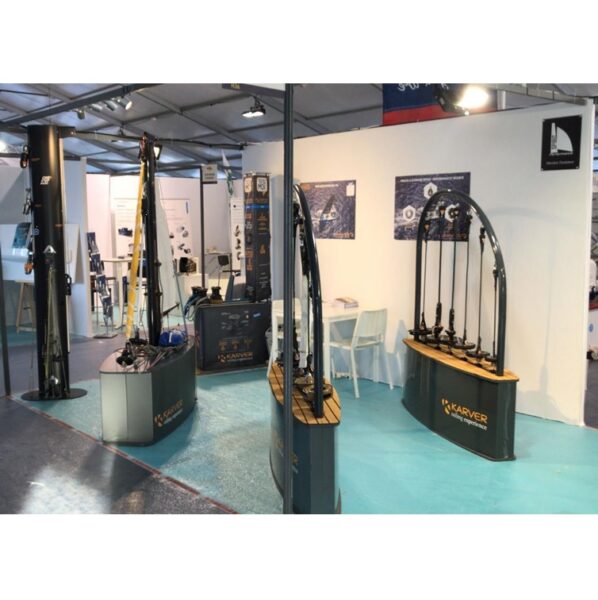 Karver exhibits at the International Multihull Show
After a too long absence due to the pandemic, the International Multihull Show is reopening its doors from April 20 to 24 in La Grande Motte (south of France). Karver deck equipment and MAST solutions have naturally established themselves in this technical, challenging and overperforming sector. For five days, the Karver stand will be a major meeting place for shipyards and passionate sailors from all over the world.
A boatshow dedicated to multihulls
What an extraordinary idea M2Organisation had to imagine this show 100% dedicated to multihulls. Attracting both an international and highly targeted public, it is an excellent opportunity for our team to explain the relevance of our products on modern cruising multihulls.
Now the preferred support for circumnavigators, ocean cruising catamarans and trimarans expecting the best in reliability and efficiency. Often sailed as a couple, taking care of the crew is an imperative, both for safety reasons and to keep only pleasure from which the word "yachting" originated.
Products dedicated to multihulls
With the correct Karver furler, the downwind sails unfurl and furl without apprehension. The latest EcoConcept version in linnen fibers can also be discovered at our stand. Our locks ensure that you never hesitate to take in or release a reef, thus never being overpowered or underpowered. Our gaff lock (KGL) makes it easy to store the square top batten in the lazzy bag. Our 3 jaws jammers do not let go and our blocks return with a minimal friction. Both gentle on the running rigging. And of course, without forgetting the exclusivity of the Karver winches, which have no equivalent in terms of the ratio of effort supplied / power developed and which make it possible to avoid the use of an electric version.
Yacht racers or cruisers, very similar expectations
Finally, the requirements of long-distance sailors are not very different from those of an offshore racer. In both cases, it is a question of sparing the physical condition of the crew while optimizing the performance of the boat. Only the assessment criteria of this last one may vary. Although a boat whose cutting-edge deck equipment solutions make it possible to limit the weight in the tops is both faster and also more marine. Either way, Karver provides sailors with 20 years of truly unique experience.
A unique dialogue space
This is the whole point of this multihull show. We like its human side, its compact size, which gives the opportunity to exchange, explain, demonstrate… Especially since, in this niche market, builders and owners are looking for personalized solutions according to each program. A dedicated "Karverized", for a specific boat, established in cooperation with our fellow sailboats, mast manufacturers, rope suppliers, is a valuable tool for project managers who ensure, on behalf of the builder or owner, the control of custom construction work.
We are waiting for you
We will welcome you with our partners from "Performance Spirit", Adrena and Watt&Sea, under the main tent, sheltered from the sun, if it is too strong, or the rain. Do not hesitate to come meet us, because there is obviously a Karver solution that perfectly suits your navigation project, whether you go off to Polynesia, Patagonia, or the Route du Rhum!
International Sales Manager – Cédric Rafin +33 (0)6 61 11 09 53 – cedric@karver-systems.com
Sales Manager France – Alois Kerduel – +33 (0)6 21 82 02 49 – alois@karver-systems.com
You can also read our article about Karver and the multihulls or technical but pedagogical KarverPedia articles.