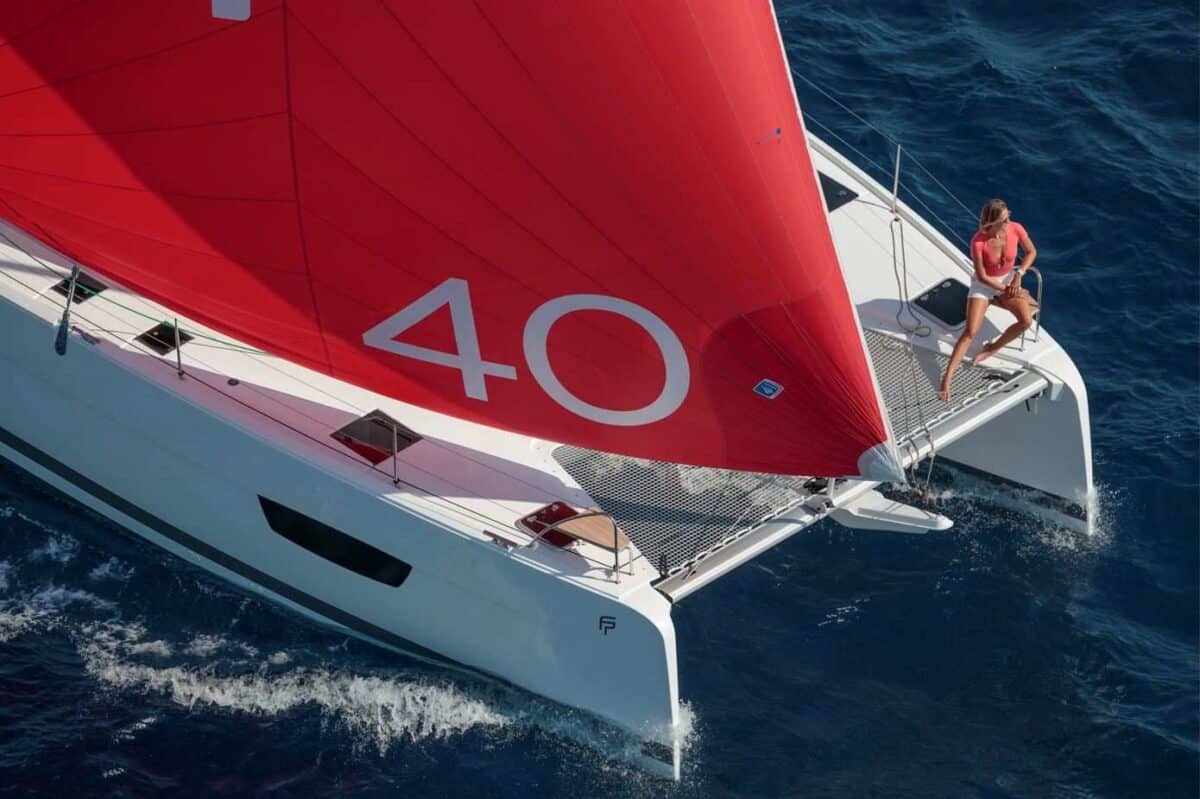 Multihulls – Karver also cruises
The most recent segment of boating now dominates the market. New sensations, new spaces, new experience, wave is irresistible. Initiated by charter companies, quickly spreading to owners, it even reached the world of superyachts.
SMART BOAT HARDWARE FOR A DYNAMIC SECTOR
UNSURPRISINGLY, WITHIN A DYNAMIC SECTOR, FREE FROM ANY IDEOLOGICAL SHACKLES, IN SEARCH OF QUALITY INNOVATIONS MAKING THE PLEASURE OF NAVIGATION ACCESSIBLE TO AS MANY PEOPLE AS POSSIBLE, KARVER HAS MET A TREMENDOUS SUCCESS.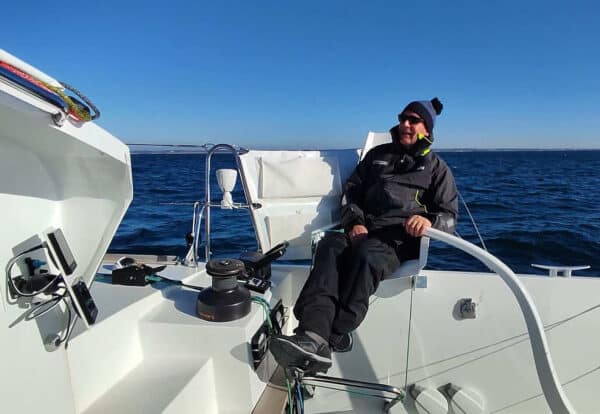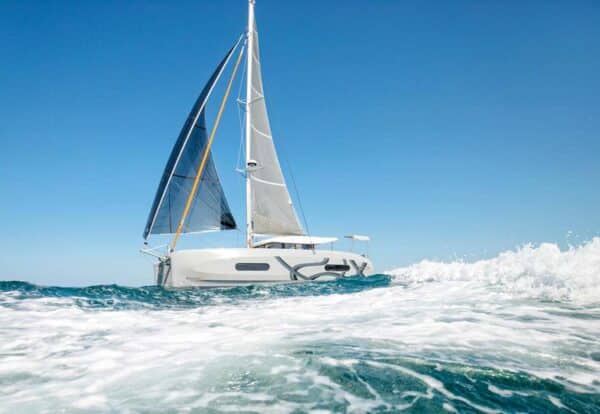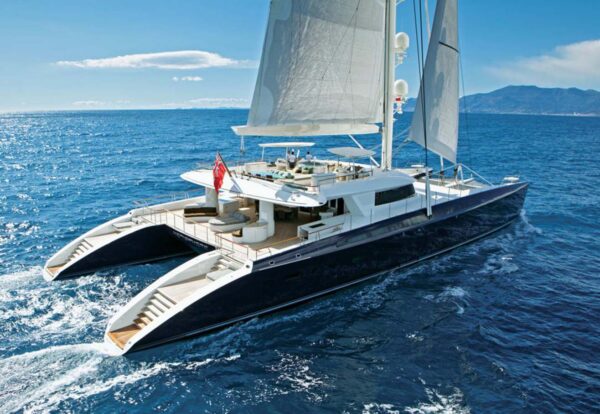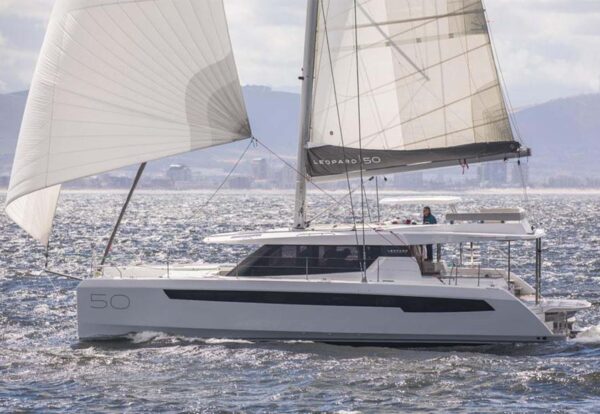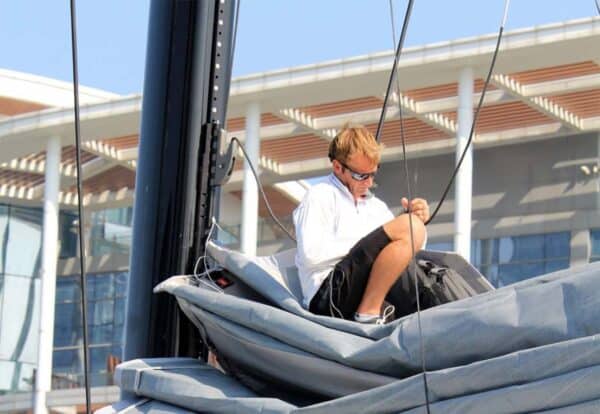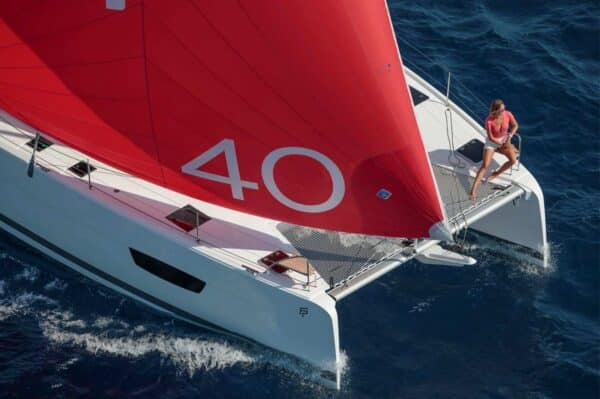 Obviously, today, Karver being present on the most beautiful multihulls produced in the world, whether they are series (Fountaine-Pajot, Leopard …), semi-custom (Marsaudon, Outremer, HH, McConaghy, Gunboat, Privilège, Sunreef…) or even one-off for the bigger ones, we can say that the story is beautiful. In reality, it owes nothing to chance to supply deck and mast hardware for these catamarans and trimarans. When in 2003, year 1 of Karver history, Marin Clausin delivered the very first product marked with a 'K', it was on a multihull. A strange catamaran, precisely, Yves Parlier's "hydraplaneur" (Hydra Glider). Karver is proud of his DNA from ocean racing. Because subsequently, most of the ORMA, Ocean Fifty, Mod70 trimaran fleets, America's Cup catamarans (Alinghi, Oracle, Artemis …), "small" foilers (ETF26, TF10,GC32,…) and today Ultims (SVR-Lazartigue, Sodebo, Gitana, Actual …) trusted Karver. And what better test bench, guarantee of quality and reliability, than to equip the most demanding professional sailors? So naval architects, shipyard design offices, experienced owners, did not fail to make the connection when they had to answer the new questions asked by cruising catamarans. 
Offshore racing DNA for serene cruises
If the absence of a heel is very comfortable and opens the world of yachting to a much larger public, it has two consequences which will increase the constraints. Indeed, no heel means no flexibility in wind rises or overloads. 100% of the efforts are transmitted to the boat, to the rigging, to the fittings. Without heel, the boater also loses a sensory indicator, easily perceptible, of an excessively large sail area, or of an excessively tight tunning. By the time it takes to find out an react, these two factors add up, and the load increases. Especially since the sail plans have also evolved over the years. Increased sail area, greater rigidity of materials, new shapes (Gennaker, Code 0, asymmetric spinnaker …), speeds are increasing, the apparent wind too, the forces present are increasing. So we have to find new solutions to continue furling, blocking, adjusting, reducing, without having to spend evenings in the gym.
Technical, economical, ecological, smart, Karver ticks all the boxes
First witnesses to the exponential increase in induced efforts, naval architects are, quite logically, the best ambassadors. The collaboration with VPLP, on what remains to this day the largest cruising catamaran built, the 147 feet Hemisphere, is in this sense revealing. But it is the same logic that leads Karver to collaborate with Berret Racoupeau Yacht Design as well as Nigel Irens, Gino Morelli or Christophe Barreau. Karver always provides them with the best solution in terms of ease of use, reliability and performance. Better, contrary to many received ideas, high quality and innovation are also justified economically and not only in the long term. By zooming out the image of the gross purchase price of a KHR mainsail reef hook for example, it is necessary to integrate the savings made by reducing the diameter of the dyneema line from 14 to 8mm, and doing without high load jammers. 
Performance is also the art of saving physical effort and offering products that make life easier. This is what sailboat manufacturers call "easy boating". At this game, Karver is an expert. 3 products illustrate this perfectly: the KJH comfort handle, the KGL gaff lock (automatic storage of the top batten in the lazzy bag) or the KPW, KCW or KSW winches which mark the end of the efforts on board.
And if, in the image of our time, our cruising multihulls are more reasonable in terms of the environment, a Karver Power KPW winch is doubly justified, both economically and ecologically, compared to an electric winch: no engine, wires, additional battery… Ecological considerations are now integrated into the design of Karver products, as illustrated by the EcoConcept by Karver range, of which the KF furler is the first flagship. 
Coming from the same modern vision of sailing, Karver and cruising multihulls had everything to sail together. For twenty years Karver has been very happy to support their development, and particularly grateful to the many players who place their trust in him. It is indeed a beautiful story, which can only continue, because to keep performing, Karver has not finished innovating! 
Pictures: Fountaine Pajot- Gilles Martin-Raget / Superyacht Media – Bruce Thomas / HH Catamarans – SVNeko / MULTImedia / DR