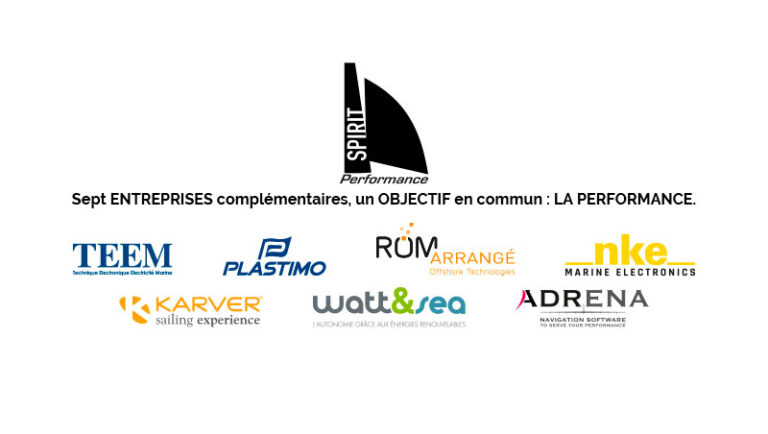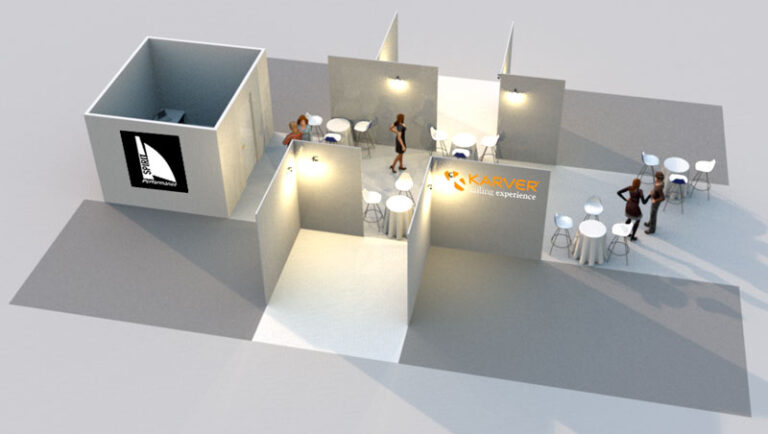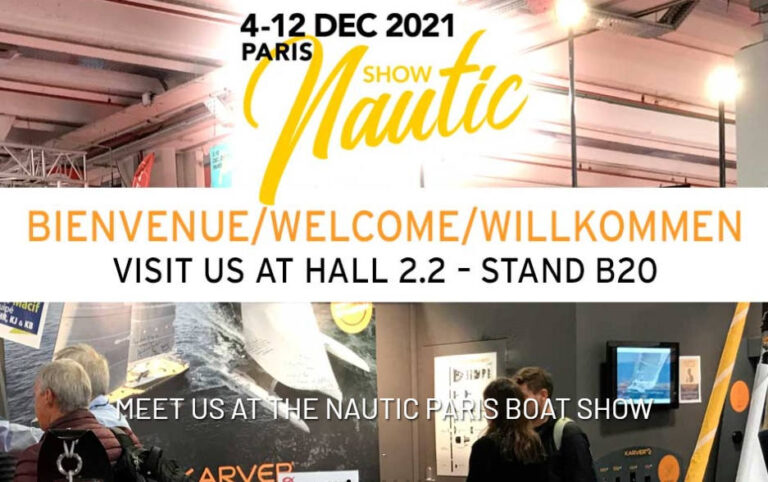 Karver exhibits at the Nautic de Paris 2021 with Performance Spirit
the Paris Nautic reopens its doors from Saturday 4 to Sunday 12 December 2021.
Karver exhibits there in the new equipment hall n ° 2.2, Stand B20 (the one that is just above our usual hall).
WE WILL BE IN THE ISLET "PERFORMANCE SPIRIT" WHICH GATHERS TOGETHER 6 COMPANIES WHERE SAILORS WITH AMBITIOUS SAILING PROGRAMS WILL FIND ADVICE AND SOLUTIONS IN A SIMPLE, BENEVOLENT AND PROFESSIONAL ENVIRONMENT.
Why Performance Spirit ?
Performance Spirit is neither a cult nor a new company. It is just a landmark (a lighthouse?) for customers who have ambitious navigation programs such as regatta (IRC, Transquadra,?), the great trip or more simply boaters attached to innovative and efficient solutions.
Performance isn't just about speed. It has many faces : reliability, optimization of dimensions, weight, friction or physical effort without forgetting service and follow-up. Depending on your wishes, performance can be transformed into increased speed, increased comfort and increased serenity.
What companies make up Performance Spirit ?
Today, 7 complementary companies have joined the group:
• Watt & Sea : hydrogenerators
• Adrena : Navigation software
• Karver : Deck & mast fittings
• Rom Arranged : IT, satellite communication
• NKE : Marine electronics
• Plastimo : Safety and navigation equipment
• Teems : Marine electronics and electricity integrators
We are also very close to several other complementary players : architects, shipyards, sailmakers, riggers, other equipment manufacturers, etc…
How was Performance Spirit born ?
The first discussions were held when the Nautic 2020 was canceled. The majority of the companies in the group are based around Lorient and we simply reminded our respective clients that they could take advantage of their trip to Lorient to meet several other companies. The message is simple : if you enjoyed working with one of the companies in our group, you should find the same satisfaction with the others. Performance Spirit has now grown nationally and even internationally…
What are the challenges of this group ?
The grouping just allows us to be more visible and to reassure the fact that we share positive and identical values. Each company remains independent and unless you request it, we do not share your personal data within the consortium. We enjoy working and being together. We combine business with pleasure by sharing certain costs (appetizer budget for example…). You know the formula : alone we go faster but together we go further.
Now that you know more about the group, let's come back to Karver…
What's new at Karver this year ?
The first good news is the publication of our new catalog the first 2 pages of which are dedicated to new products :
www.karver-systems.com/en/ressources/catalog
If you would like to receive a paper version, please do not hesitate to request it.
The 2nd good news is that you will be able to see for the first time our new range of KF V3 furlers. They are easily recognizable : They are the only ones with a patented carbon / Kevlar continuous line wheel.
A very nice product at a VERY competitive price. Just because it's beautiful doesn't mean it's expensive ! We are doing our best to fight this endless spiral that tends to suggest that the more expensive the better it is. Compare and you will see that it is now a principle from another time.
It is also an opportunity to discover the variation EcoConcept of this furler which won a special mention at the international innovation competition in Amsterdam (Dame Award).
Linnen fiber replaces carbon fiber. Plastics are organic sourced. The aluminum fork passes in cast stainless steel to increase the life of the product. All without loss of performance, functionality or price increase. The fate of this range is in your hands.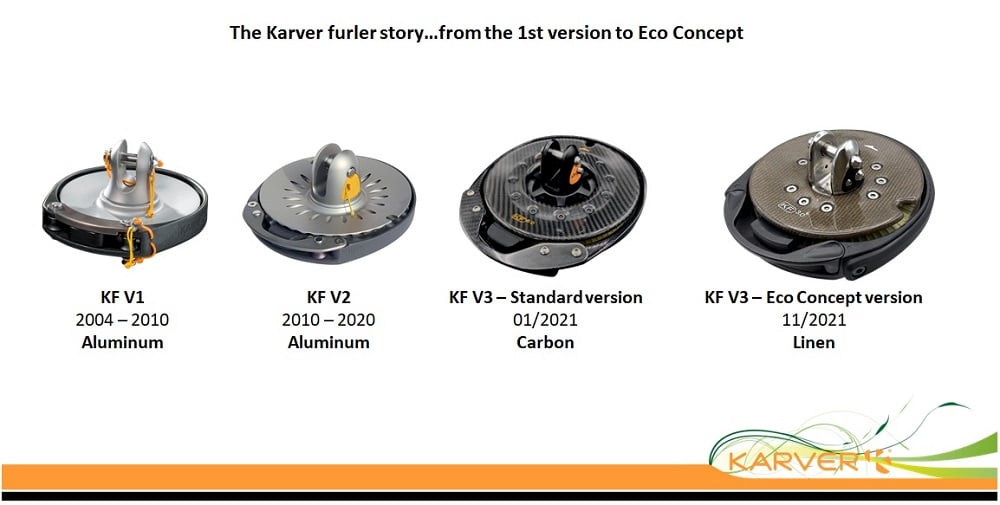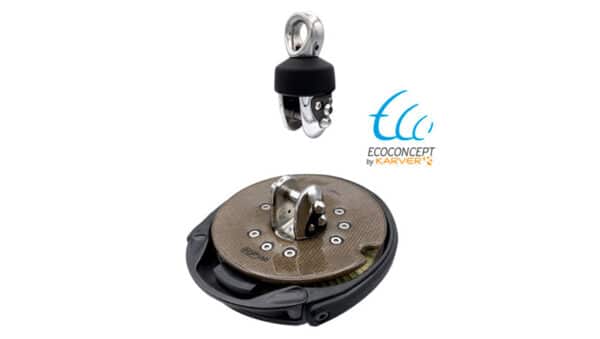 And if that wasn't enough, you will discover our KRO open friction rings, our news KJH handles, … and many other novelties including our famous winches whose "Wow effect" is to be discovered thanks to our test bench.
Nautic in danger ?
It's no big secret : For 10 years, the Paris boat show has struggled to keep its former stature. Several manufacturers have stopped exhibiting their units. Some equipment manufacturers favor smaller boat shows and internet visibility. The public has not been spared in recent years : between the strikes, the yellow vests, the attacks, Johnny Hallyday death, the snow, and now the Covid, … we understand the hesitations of each other.
To be honest, we hesitated to exhibit but the desire to see you again won out. A strict sanitary protocol is in place in the boat show and if there are fewer people, we will have more time to better listen and advise you.
See you in Paris from December 4 to 12, 2021. Hall 2.2. Stand B20.