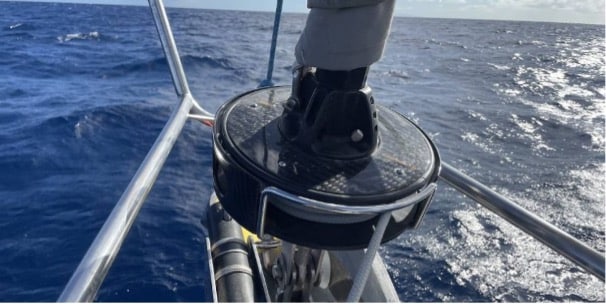 Karver saga – Episode 4 : Growing up while keeping your soul
KARVER 20TH ANNIVERSARY
To celebrate 20 years of Karver, Tip & Shaft traces the history of this 100% French deck equipment company, from its creation, in 2003, to today, with its ups and downs, its successes and its failures, its teams, its racers, its products, its acquisitions, its key moments…
This last episode tells how the company passed the Covid crisis and how it projects itself into the decade to come.
COVID TIME
At the start of 2020, Karver is doing very well : "The order book was completely crazy, it started very strong, as is often the case in Vendée Globe years. And overnight, with Covid and confinement, nothing, zero orders!"says Tanguy de Larminat, general director of the company. "Covid brought a sudden halt to the world of boating because we were no longer allowed to sail, or even tinker on our boat., remembers Marin Clausin, the founder of Karver. We did not escape it, with a drop in turnover of around 30% on the year 2020."
This very special period was however taken advantage of by Marin Clausin to"working on the launch of the new range of furlers, the V3 since the creation of Karver".
The company is thus emerging from the Covid crisis with a strong product, which allows it to bounce back quickly, it is also developing a new range of locks and an evolution of3-jaw KJ jammers (in carbon) before continuing its momentum in 2022 withother new products, between low friction rings, staysail jammer kit and titanium lock.
The big news for 2023 is the launch of a range of headsail reefing furlers (KRS),"more intended for cruising than regatta", underlines Marin Clausin, before adding : "We didn't want to offer the lightest product, but rather the most robust. We have focused development on a very sturdy model, which still remains among the lightest on the market, with a small footprint. The system aims to be both efficient and accessible. This is a big issue for us because almost all boats are equipped with headsail reefing furlers. It is also a strategic point because it involves our first original equipment product for shipchandlers."
Goal : triple turnover
Twenty years after its creation, Karver shows end of 2022 a turnover of 3 million euros and the third decade looks promising."Our ambition is to triple this turnover, without losing our soul", specifies Tanguy de Larminat who highlights "family atmosphere" appreciated by employees. "We work in trust and kindness, in communication and respect for others, confirms Aloïs Kerduel, France sales manager. All opinions are listened to, so everyone feels very involved. This makes you want to go further together. Even if the company grows, we must keep this spirit which is our DNA."
Marin Clausin wants to be reassuring on this point : "I don't want Karver to become a very big company. If all goes well, there may be around ten more employees in ten years, but no more", he assures.
On the strategy side, the company aims to remain a leader in offshore racing, while continuing to increase its presence in pleasure sailing, by making high-quality products available to as many people as possible. "We must find the right balance between our niche products and a form of business profitability", confirms Tanguy de Larminat.
The subject of eco-responsibility is also at the heart of Karver's concerns. "To reduce our impact,we want to be sustainable in both senses of the word,explains Marin Clausin. In construction, using biosourced or 100% recyclable raw materials as much as possible, and over time, for example by working on blocks which have a lifespan of 10 to 20 years."
<<<<< BACK TO EPISODE 1 <<<<