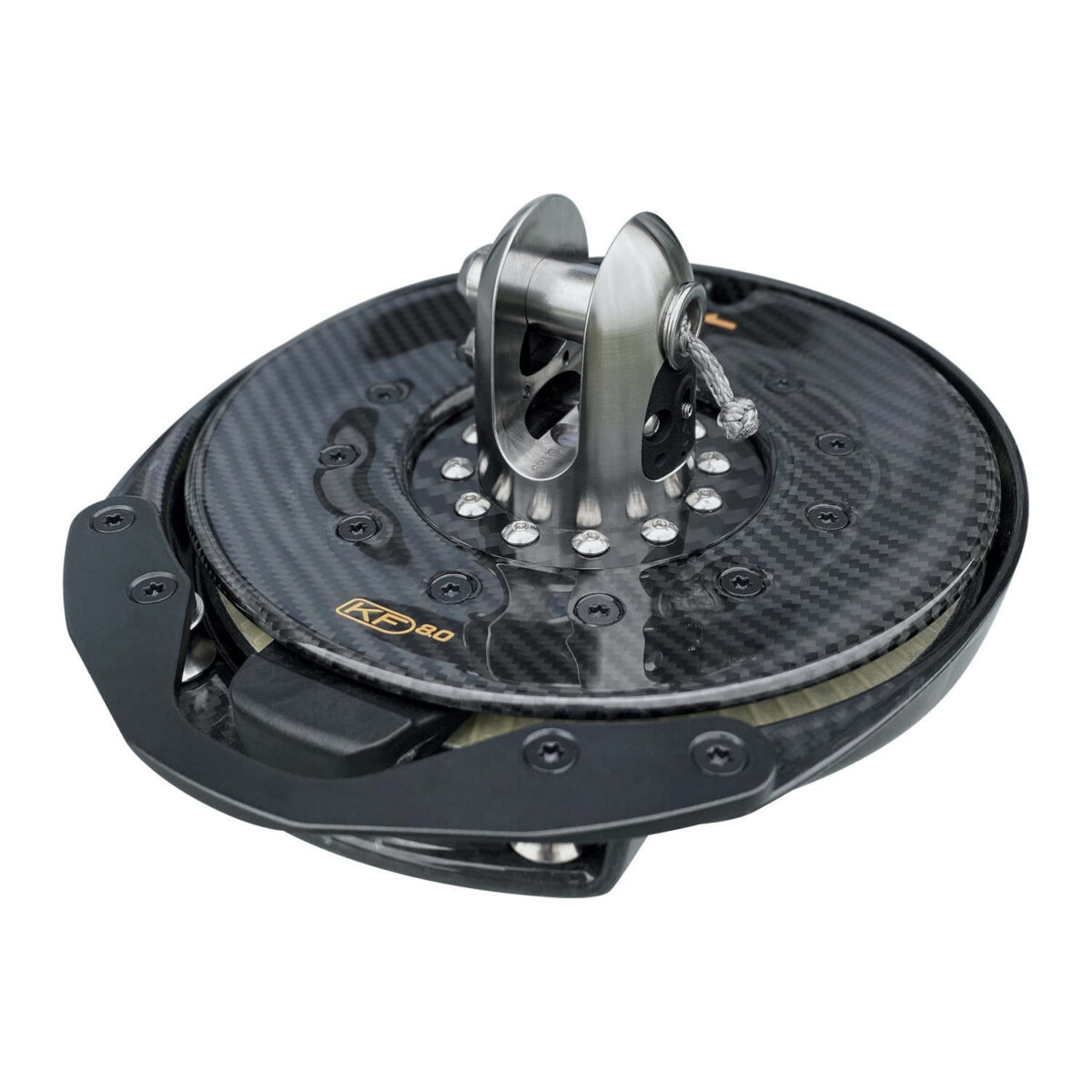 THANK YOU FOR CHOOSING KF KARVER FLYING FURLER
LET'S START WELL TOGETHER
Here is some important information that we invite you to review before your first use:
In addition to the manual in the bag, we have prepared a presentation video which gives you the most important information: PRESENTATION VIDEO

We invite you to register your furler in order to benefit from the extended warranty: PRODUCT REGISTRATION

The majority of our furlers (except KF0.9) are equipped with an anti-return lock as standard. Its first use requires a little attention. We intentionally installed it in a separate bag. By scanning the QR code on the bag, you will find all the necessary instructions: LOCK INSTRUCTIONS

Please respect the diameter of the line indicated on the label:

    – 6 mm for KF0.9 & KF1.5

    – 8 mm for wide KF1.5 and KF3.0

    – 10 mm for all other furlers (KF3.0 wide > KF16.0)

Registering your product will trigger the sending of an access code for more info on a our website. By going to your product page, you will then find:

Installation and user manual in PDF

The exploded diagram of your furler if you ever need spare parts

The technical plan of your furler with the main dimensions
We are very attentive to your satisfaction. If you encounter any difficulty, do not hesitate to contact us using the contact form or by contacting our nearest reseller.
You can also read an article in which we have grouped 10 tips for using your furler properly.

Finally, do not hesitate to share your experience. Good or mixed, it will always help us progress. Add a photo of your sailboat with a few words of testimony. We can then publish them on our social networks.
The whole team wishes you great and safe navigations
The Karver team