3D Sailing gear products TO PRINT
The development and accessibility of 3D printers gave us the idea to provide you with a number of ready-to-print 3D files for free.
You will find Karver parts but also some basic generic products.
This space is yours, if you have special requests or files that you want to make available to our small community, do not hesitate to contact us.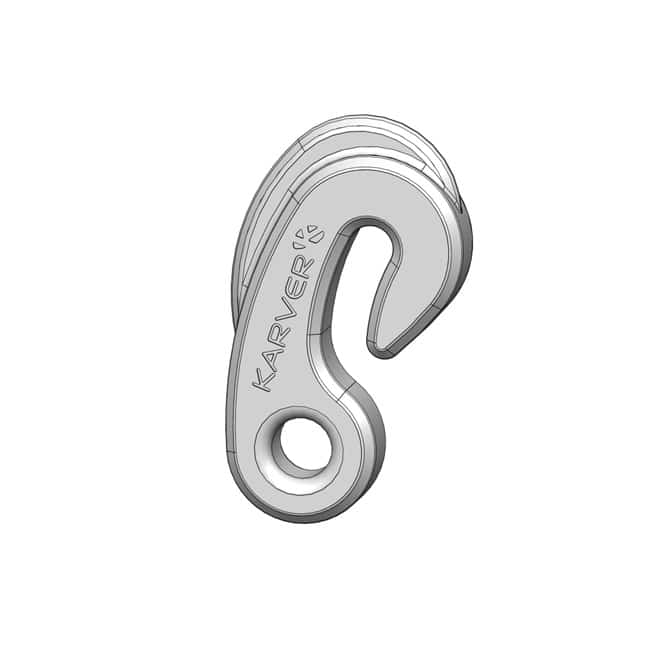 Lifeline hook
Note: Allows you to attach a lot of stuff to your lifelines (fenders, ropes, cushions, …). Max passage on lifeline side: 6 mm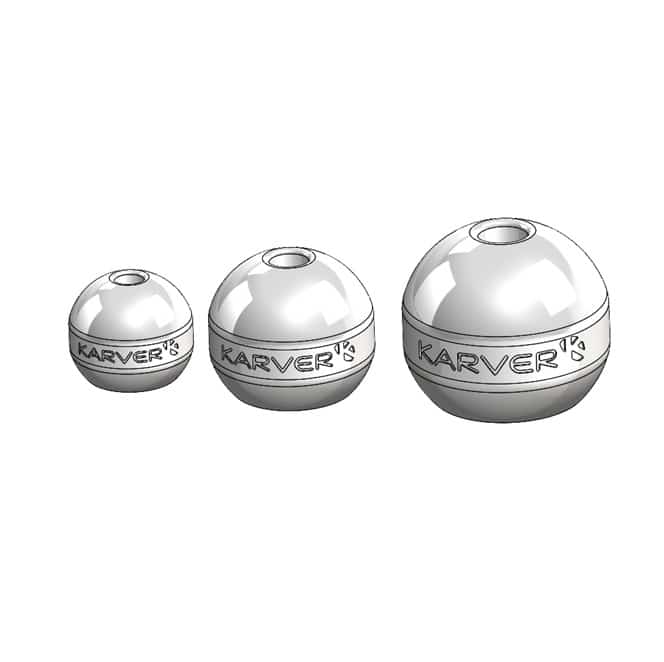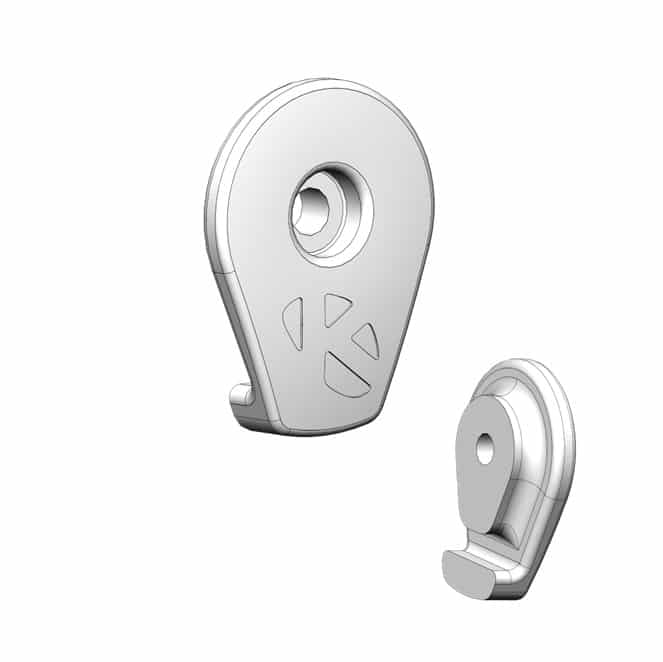 Line storage
– Picture
– Video
Note : This very practical accessory allows you to store your ropes neatly. Fixing by M5 screw.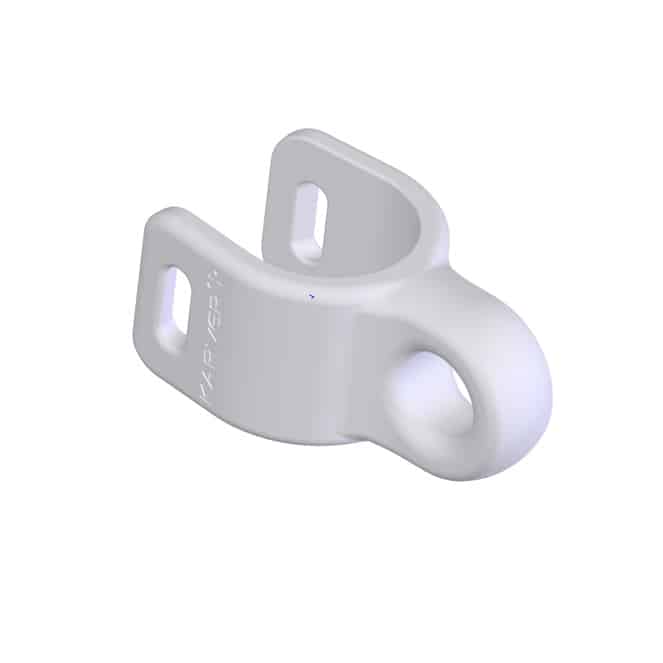 Eye for 25 mm tube
Note: To be fixed with a small rope (lashing) on any tube with a diameter of 25 mm (balcony, stanchion, …)
Lashing block. Max 14 mm. Max 400 kg working load
Note : 3 parts to print (sheave + 2 sides). To assembly with 2 screws (M4 x25 mm) + nuts. Plastic or stainless-steel ball bearing block to supply (5 mm  ball x 36)